Our gates are built using traditional joinery methods.  What does that mean?  To understand this you have to go back a bit in the history of carpentry.  You have to go back in time before nails, pneumatic nailers and Kreg screws.  Traditional joinery dates back to the Egyptians and Noah's ark.  In the absence of nails and screws, the only way to join two pieces of wood was by increasing the surface or create a mechanical bond. This was done by mortise and tenon, dovetail joints, wooden dowels, tongue and grove, and so on.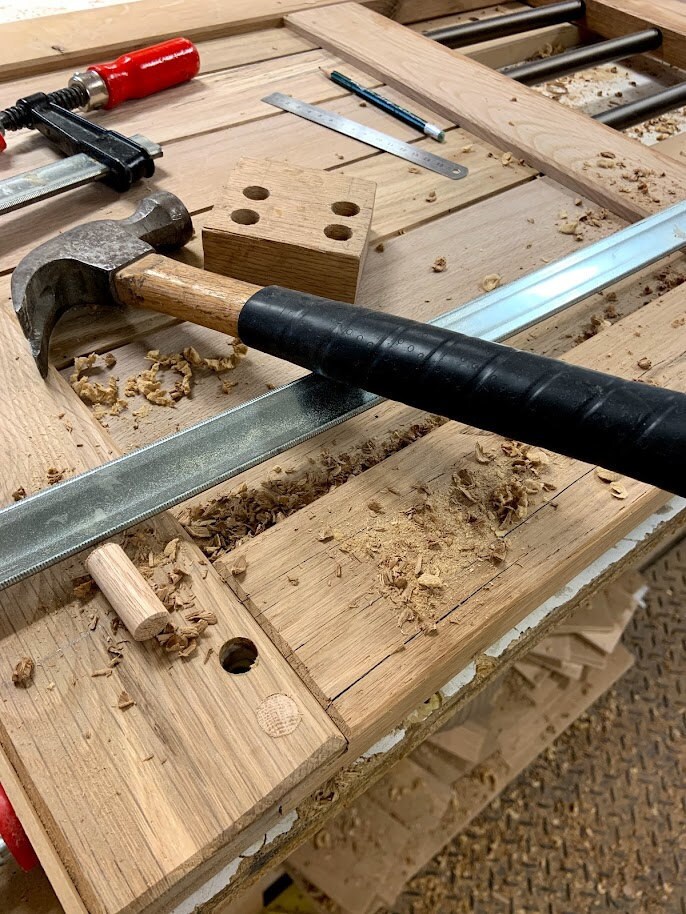 You might ask your self, aside from the aesthetic aspect, a dovetail does look better than a screw, but what are the benefits?  This type of joinery allows the wood to "breathe"  during swings in temperature or humidity, letting the furniture expand and contract to prevent cracks and warping.  Another advantage of these joinery methods is they are far stronger than most modern alternatives.  As a carpenter apprentice, I spent the first 3 years learning how to join wood using hand tools.  Honestly,  I probably spent 2 of those 3 years sanding and cleaning my boss's shop.   It was not about being expedient or being commercial, it was about learning the basics about wood and tools, building a foundation, and appreciation for the craft.  The skills I learned those first years have followed me throughout my career.  Why do we build our gates the way we do?  It's certainly not faster using traditional methods but it's all about quality and aesthetics.  Our gates are made of solid wood and steel making them the highest quality gates on the market.  Quality and strength do not have to take a back seat when you want a beautiful heirloom piece of furniture to complement your existing décor.  Our gates use mortise and tenon, dados, rabbets and other traditional joinery methods, which enables us to build a quality gate that looks the same from both sides without compromising the safety of your child or pet.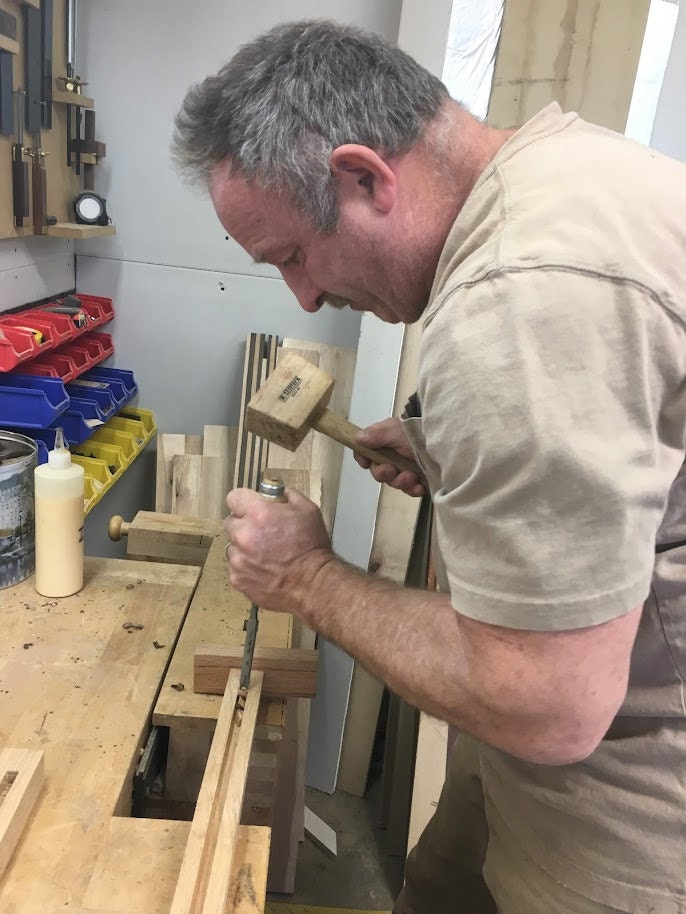 We manufacture each gate to your specifications from start to finish.  That means you determine the size, the finish, the design, and we build it for you.  There is no one size fits all.  We do not have a stockpile of gates that we can grab off of a shelf to ship.  The only stockpile we have is a pile of reclaimed oak that we need to turn into your gate.  This takes time and skill.  It also takes several hours of messaging or talking to you to figure out exactly what you want and what we need to give it to you.